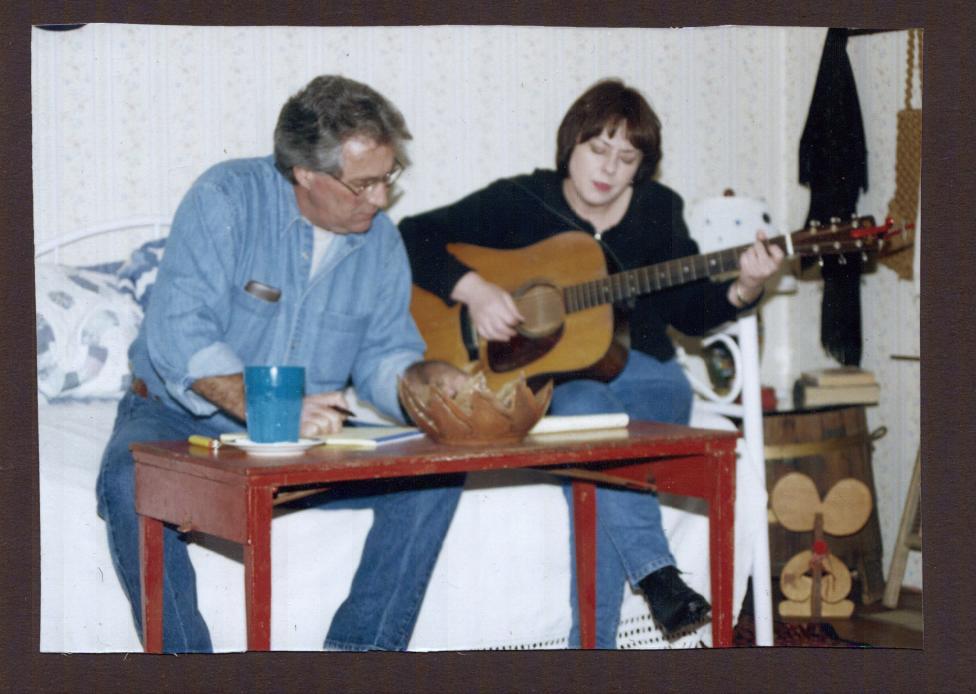 BIOGRAPHY
Diane learned to play guitar at the feet of her Mother who leaned on gospel, and her brother Danny who did almost everything else. At the age of 12 these were her strongest musical influences. Through the years she's played everything from folk to country to bluegrass.
In the mid 80's Diane teamed up with Southern writer/poet Don Woodson, pictured above, from Jasper, Alabama, to come up with some original material. Five of their songs are featured on her first CD "Between the Sun and My Shadow". Excellent reviews of their original material inspired a second CD of all originals.
Raised in Alabama and Florida and after living in Texas for the last few years, Diane currently makes her home in Miami Beach. Her favorite place to play and go hear music is Wrecks Bells' Old Quarter Acoustic Café in Galveston, Texas.